Moving services
Switzerland
Do you get scared upon hearing the word moving and feel panic when you hear "moving abroad"? With a professional, experienced moving team, that comes to an end! Don't hesitate to turn to us, if you are planning to move to Switzerland or need to move yourself and your belongings maybe from Olomouc to Zurich. We will even move you back to Czech Republic.
Leave the moving to us
Three-room flat, two-storey house, company with twenty employees or simply a new wardrobe? We will move it for you. Swiftly, carefully, without stress and without risk.
International moving
We can move you all over Europe. We ensure moving of flats, houses, offices and companies abroad.
MOVING OF FLATS AND HOUSES
Three-room flat, one-room flat, tiny house or opulent villa? It makes no difference to us; we will move you in a minute.

MOVING OF COMPANIES AND OFFICES
We can move an office, a small family-owned company or even a large shop with various facilities in a minute.
We will move a house, flat, an office, even heavy loads
Surges of home sickness can come over anyone, no matter the reason for moving or time spent in the foreign country. But they are much easier to handle when you are surrounded by your own possessions which remind you of people close to you or known place. We will move your crockery, clothes, books and appliances. If you cannot imagine life without your beloved piano, thanks to our experience with moving heavy loads we will move even that.
Are you moving your whole company or need to move the equipment of your office? Again, no problem! We will move computers, furniture, even documentation. And if you wish, we will be helpful when assembling the equipment or even placing it in the new workplace.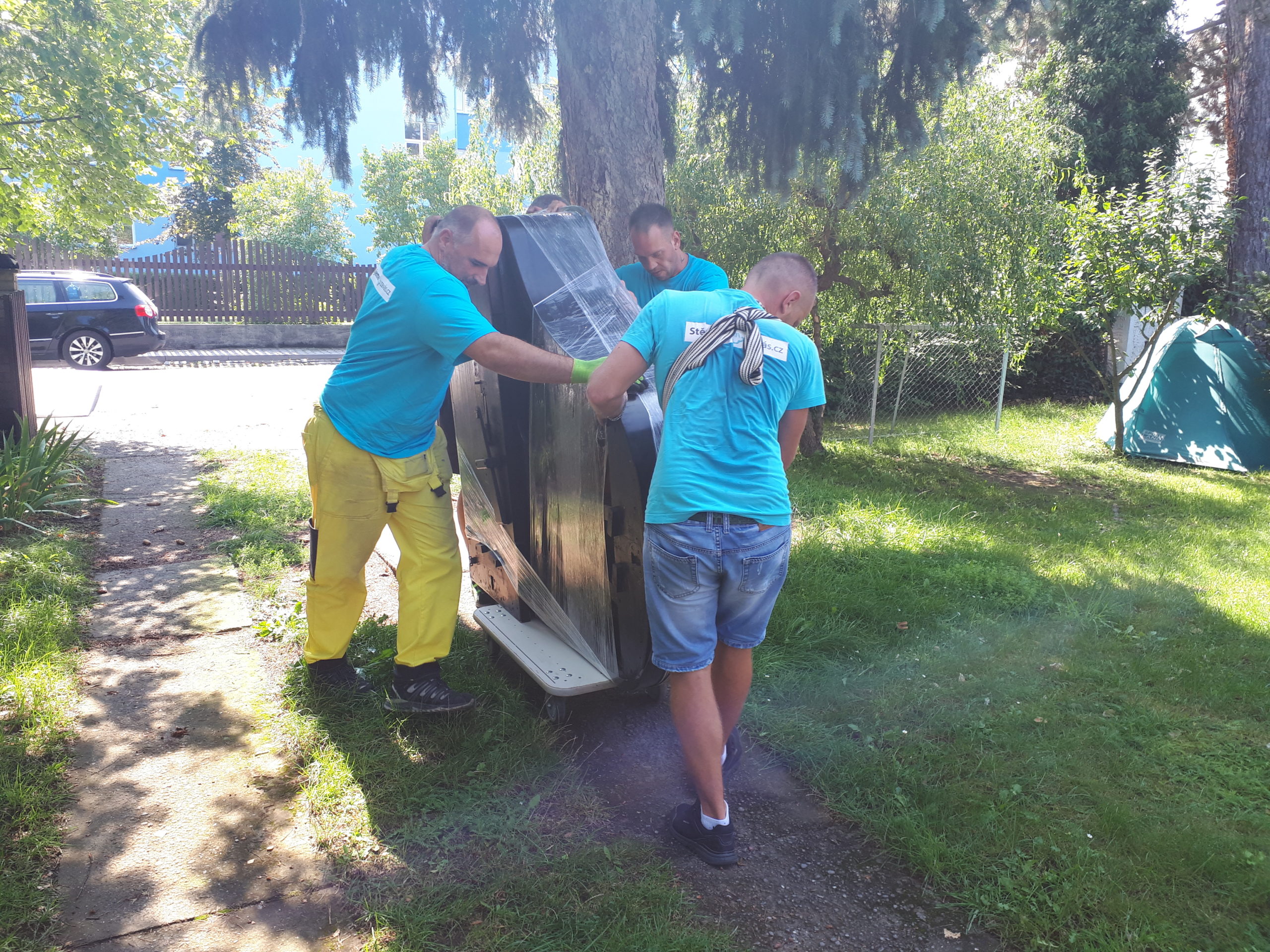 We will secure wrap material
You definitely do not need to be worried about your belongings during the transport. If you need to move as fast as possible, we will secure wrap material for you. Expertly we will manage even wrapping electronics and more expensive equipment into bubble and stretch wrap. For the process of transport we are using moving vans which are 7,5 tons heavy. For even bigger security of your furniture, we will wrap it and underlay it with soft blankets.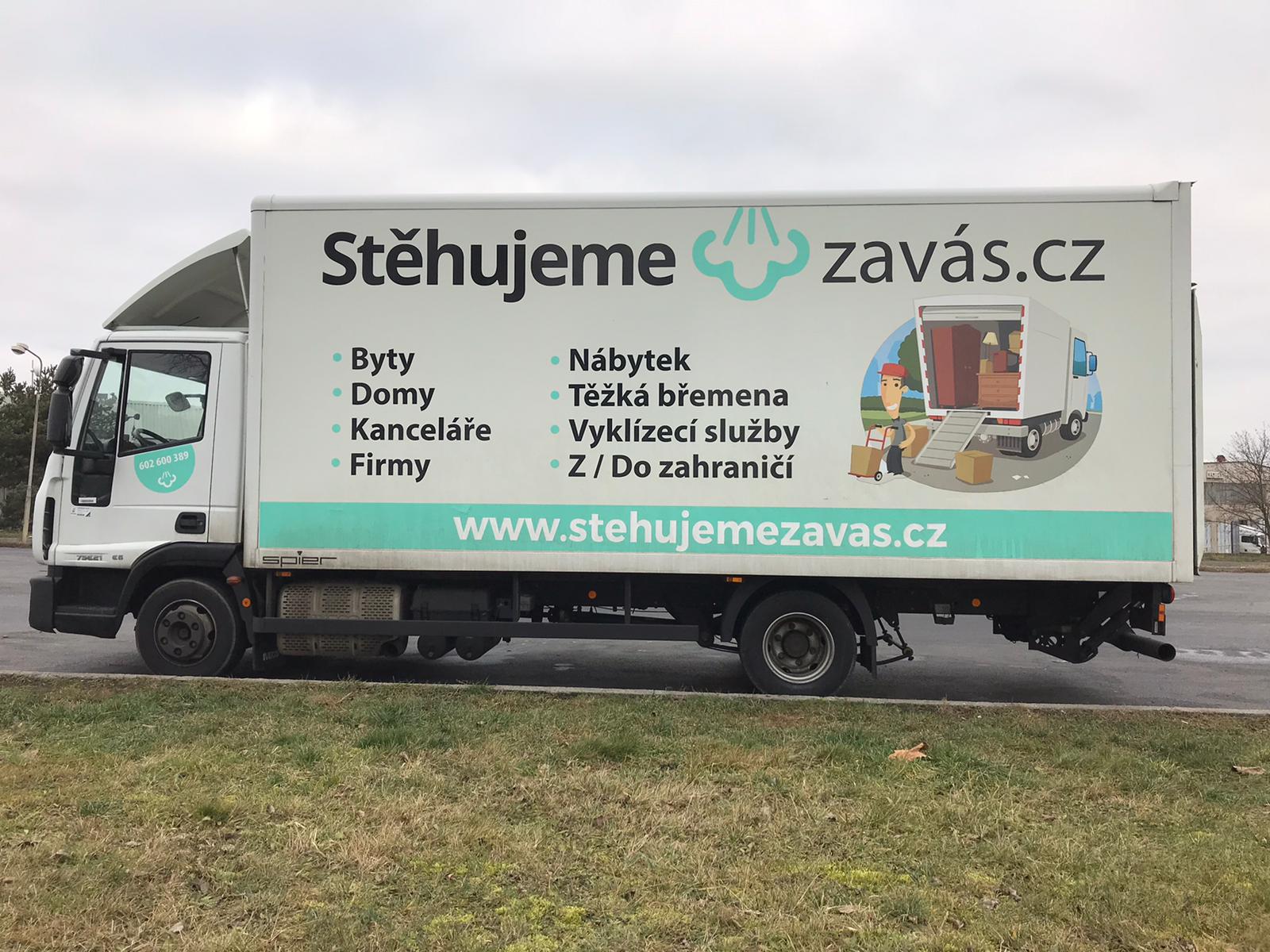 We will move you into Switzerland and back into Czech Republic

Is Switzerland already too small for you? Do you want to experience a new adventure or is there a new job opportunity? We are here for you. We are moving for you from Czech Republic across whole Europe (Germany, Austria, Poland, Hungary), to the south for warm weather (Spain, Italy) or even a bit higher to the royal islands (England) and back – all we need to do is discuss it!I
Licensed & Insured
All our customers are insured. Our services are backed up by UKQS certificate. This way you can be absolutely sure, you are entrusting your property to the best in the field.
PROFESSIONAL AND EFFICIENT TEAM
Our experienced team of movers will take care of relocation of your property. Our team is experienced and trained to be the best.
ASSEMBLY AND DISASSEMBLY
We will take care of the disassembly and following assembly of relocated property. We also offer our help with placement of furniture or appliances in the new space.
Open Hours
07:00 - 16:30 | Monday - Friday
or individually
Our Office
Domažlická 1135/119, Pilsen