Are you moving from a flat, a house, an office or is your company moving because you simply need more space? Or do you just want to change your current life and move away? Whether a job, studying or moving after new contacts are among your reasons, the movers from Movingforyou.eu will help you.
We offer moving you from Czech Republic into or out of Poland. We will help you with a straining move so that you are not afraid of your new surroundings.
Leave the moving to us
Three-room flat, two-storey house, company with twenty employees or simply a new wardrobe? We will move it for you. Swiftly, carefully, without stress and without risk.
International moving
We can move you all over Europe. We ensure moving of flats, houses, offices and companies abroad.
MOVING OF FLATS AND HOUSES
Three-room flat, one-room flat, tiny house or opulent villa? It makes no difference to us; we will move you in a minute.

MOVING OF COMPANIES AND OFFICES
We can move an office, a small family-owned company or even a large shop with various facilities in a minute.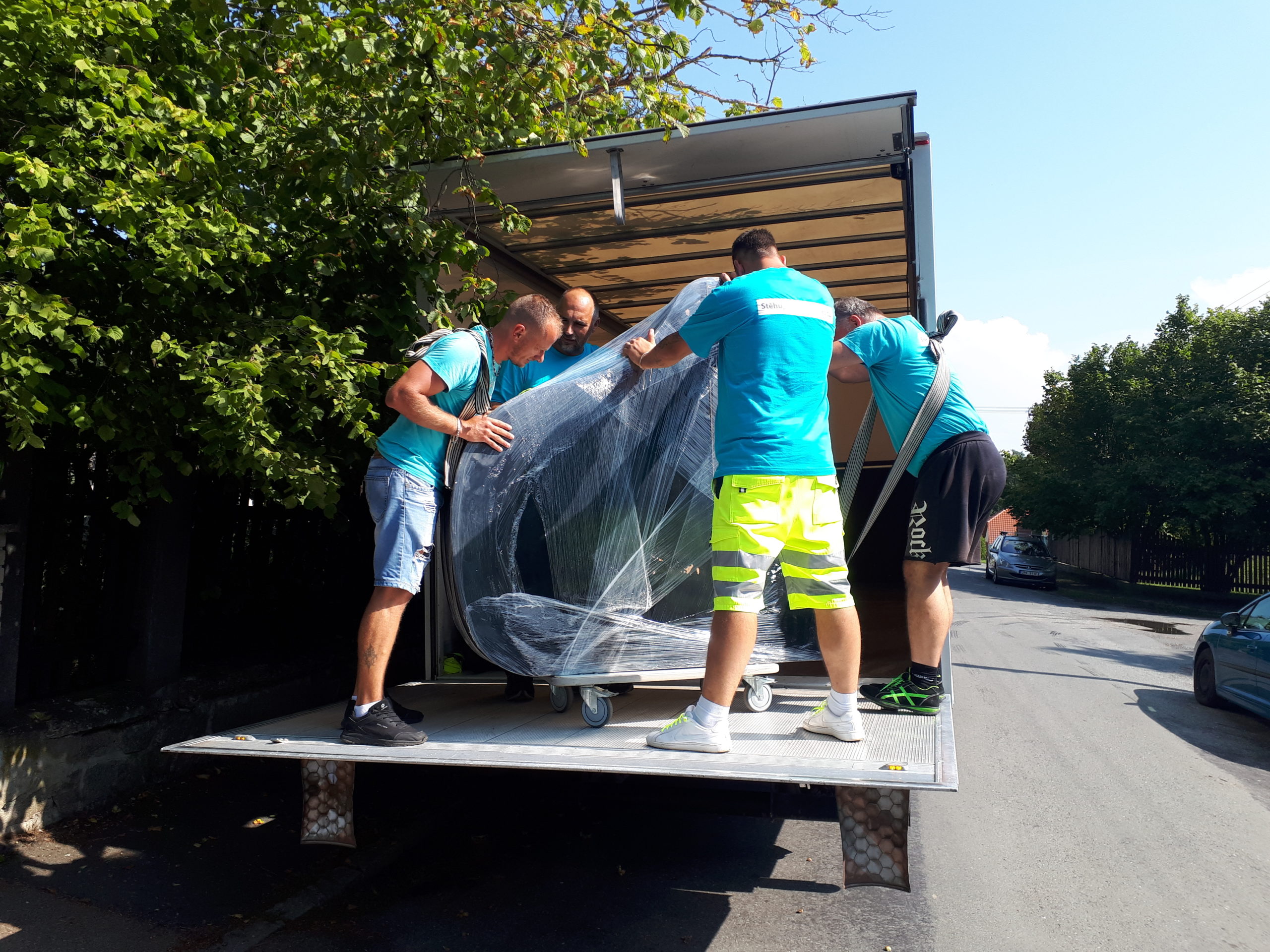 We will move a flat, a house, an office, even a whole company
Be it a big company, a small office, a big house or a small studio apartment, for the team of moving staff from Pilsen, nothing is an obstacle. Thanks to us, you will have enough time for exploring new environment and on top of that you will even have more energy for that exploration, because moving is physically draining. If you need to move a piano from a seventh floor with no elevator, that is a challenge which we enjoy.
Wrap material and montage
We deliver all wrap material that will be needed during the move – stretch and bubble wrap, wardrobe and paper boxes, adhesive tape and everything that we have used in our years of experience. All electric devices will be wrapped in bubble and stretch wrap during the transport, so that it will be safe.
We transport your precious belongings with the help of our own 7,5 tons heavy vans. While loading the car, safety is our utmost priority, so we will underlay all furniture with a soft material. After transporting to the final destination we will help you unload, move and effectively place the furniture in your new place so that it is exactly how you want it.

We will move you into Poland and back
We offer moving you into Poland but also outside of it. It does not matter whether you want to go back to Prague or if you want to move from Plzeň to Warsaw. We are moving for you out of Czech Republic into countries like France, Germany, Italy, Spain, England, Switzerland, Hungary, Slovakia and Austria.
Licensed & Insured
All our customers are insured. Our services are backed up by UKQS certificate. This way you can be absolutely sure, you are entrusting your property to the best in the field.
PROFESSIONAL AND EFFICIENT TEAM
Our experienced team of movers will take care of relocation of your property. Our team is experienced and trained to be the best.
ASSEMBLY AND DISASSEMBLY
We will take care of the disassembly and following assembly of relocated property. We also offer our help with placement of furniture or appliances in the new space.
Open Hours
07:00 - 16:30 | Monday - Friday
or individually
Our Office
Domažlická 1135/119, Pilsen