Pizza, sea, sun, landmarks, mountains and people who are well known for their life energy and style. Life in Italy is just like a fairy tale. Are you planning to move from Czech Republic to Rome for love or to Verona or Ianov for studies? Whatever it is that draws you to Italy, one thing is for sure – reliable moving team always comes in handy. With Moving for you your belongings will be in good hands! Because we know how time and energy consuming moving is, invite our team of moving professionals and save your energy for exploring your new surroundings!
Leave the moving to us
Three-room flat, two-storey house, company with twenty employees or simply a new wardrobe? We will move it for you. Swiftly, carefully, without stress and without risk.
International moving
We can move you all over Europe. We ensure moving of flats, houses, offices and companies abroad.
MOVING OF FLATS AND HOUSES
Three-room flat, one-room flat, tiny house or opulent villa? It makes no difference to us; we will move you in a minute.

MOVING OF COMPANIES AND OFFICES
We can move an office, a small family-owned company or even a large shop with various facilities in a minute.
We move anything – houses, flats, companies and heavy loads
Are you moving only basic flat furnishing or a whole house? It is clear to us how important it is for one to be surrounded by his belongings when one is alone in a foreign country. A few heavy boxes of books, your whole closet and massive furniture are no problem for us. Do you need to move even your beloved piano? Thanks to our experience with moving heavy loads it is going to be like a walk in the park. For transporting your possessions we use 7,5 tons heavy cars, which are fully equipped for moving, so everything is safe and sound with us.
Are you moving your whole company or need to move an office? Again, no problem for us! We will ensure a safe transport of all electronics, office furniture or other furnishing and in the new environment we will assemble and place all the furniture according to your requirements.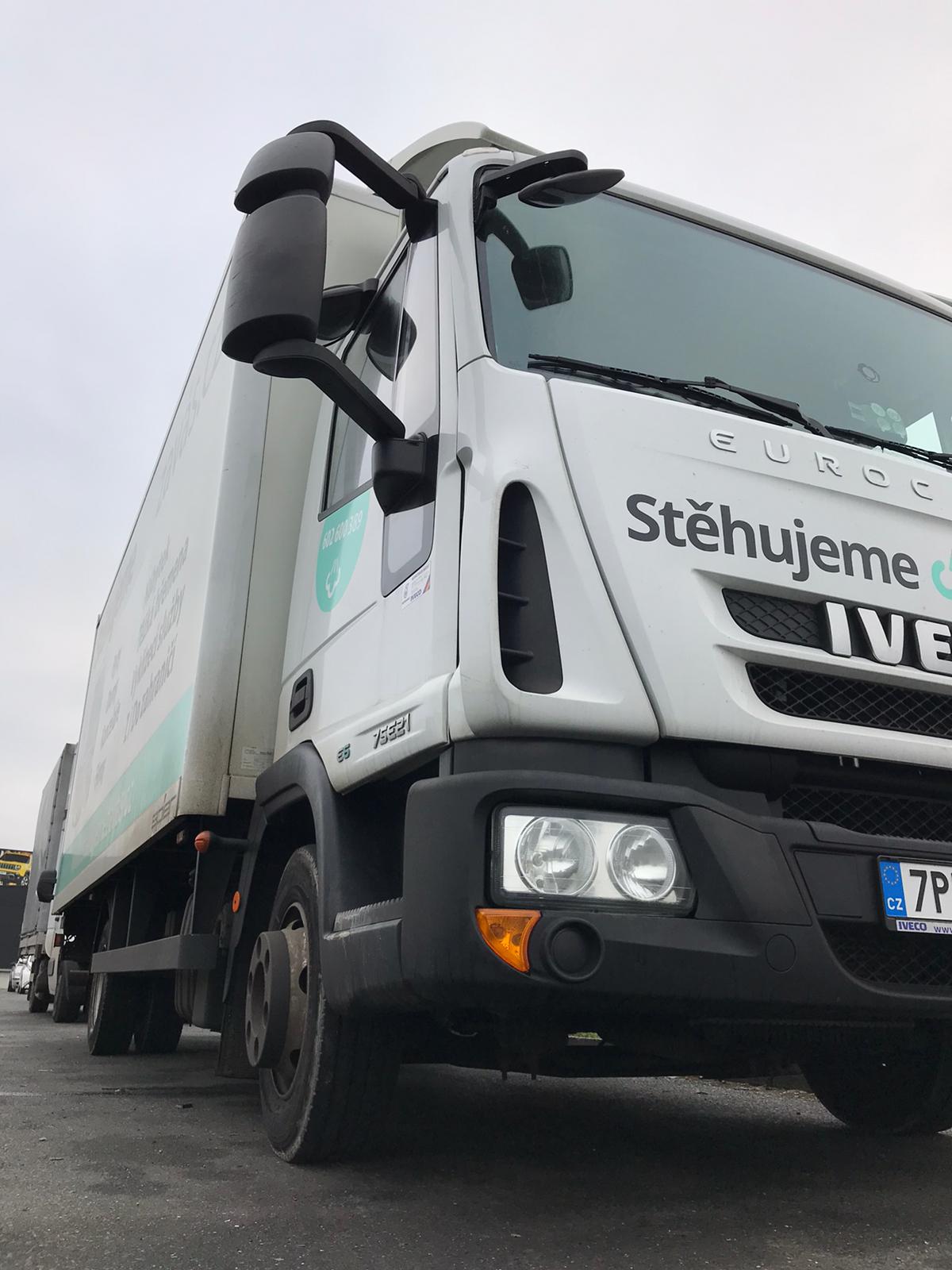 We will secure wrapping material and montage
Moving requires great preparations on all fronts, even when it comes to wrapping material. Don't dare to guess the amount, or maybe don't have the time to get it? Nevermind, we will secure much needed boxes, wardrobe boxes, adhesive tapes and film. As actual professionals we will help you with expert packing of electronics or even more expensive pieces.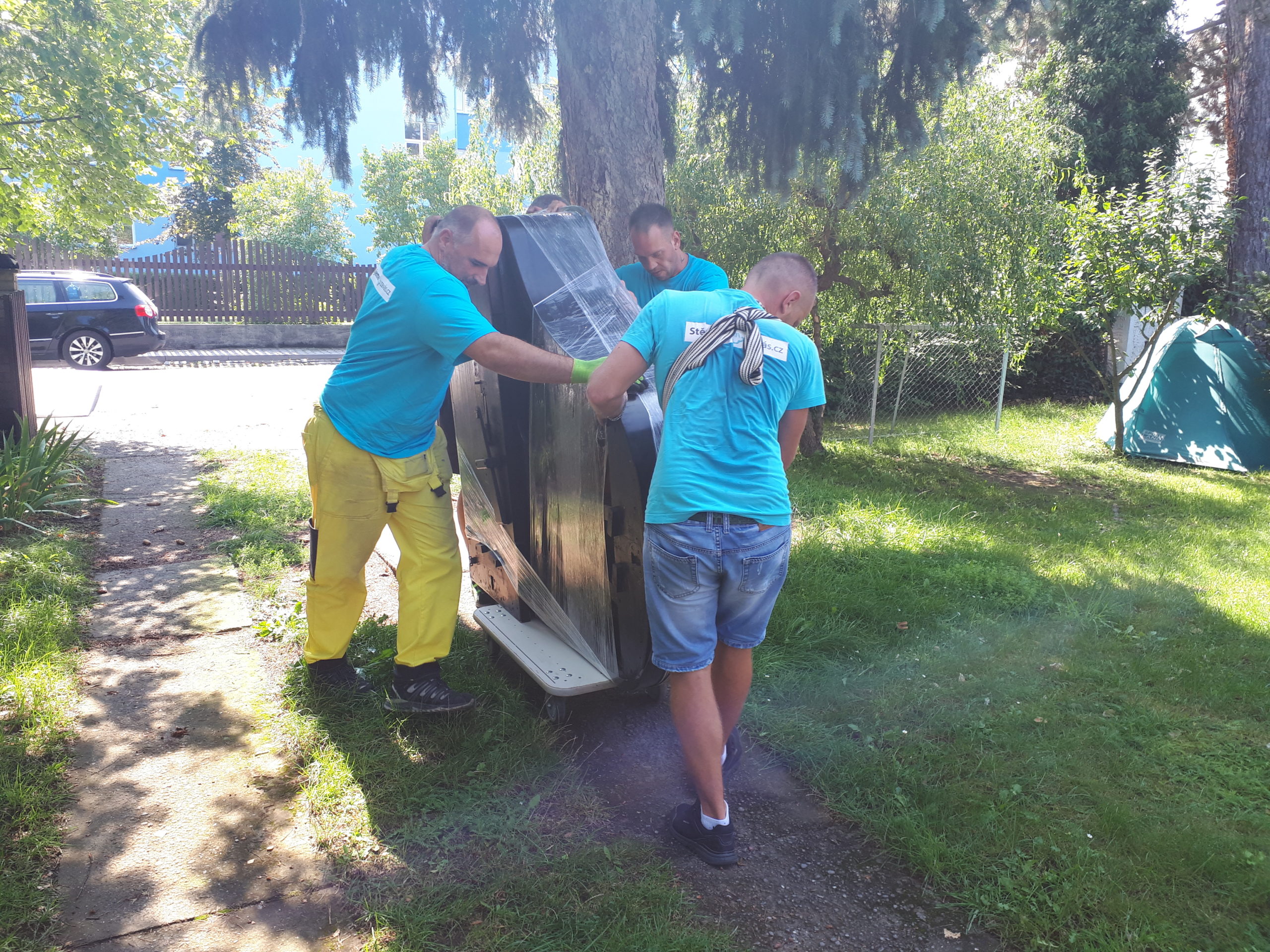 Moving into Italy and back
Do you feel the need to move just a bit further? Whether this urge to leave has something to do with a new house in a different city or with the need to get to know and experience adventure in a new country, count on Moving for you. We will move you back home to Czech Republic or from Czech Republic into different countries across the whole Europe – Hungary, Spain, Germany, Poland, Austria, England, France.
Licensed & Insured
All our customers are insured. Our services are backed up by UKQS certificate. This way you can be absolutely sure, you are entrusting your property to the best in the field.
PROFESSIONAL AND EFFICIENT TEAM
Our experienced team of movers will take care of relocation of your property. Our team is experienced and trained to be the best.
ASSEMBLY AND DISASSEMBLY
We will take care of the disassembly and following assembly of relocated property. We also offer our help with placement of furniture or appliances in the new space.
Open Hours
07:00 - 16:30 | Monday - Friday
or individually
Our Office
Domažlická 1135/119, Pilsen